New England Ale House – Palm Harbor Florida
New England Ale House is located on Alternate 19 in lovely Palm Harbor Florida. This new establishment opened in June 2014 and should prove to be extremely popular. Located in what used to be The Old School House, the new owners have remodeled the building. Built in 1910, the newly remodeled building now includes a large covered deck to accommodate a larger clientele.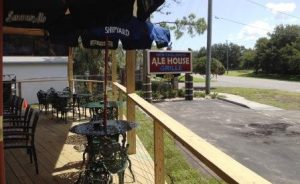 Randall & Tara Cook bring to the Palm Harbor Florida area an interesting menu of dishes. One of my personal favorites is the New England Salad, which includes cranberries, almonds, mixed greens,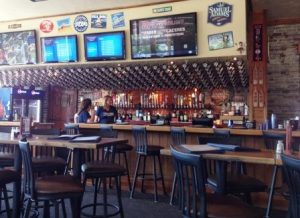 warm biscotti crusted New England goat cheese, shaved onions and a house made maple Vermont dijon dressing. As for desserts, you really need to try the blueberry cobbler with vanilla ice cream!
The New England Ale House in Palm Harbor Florida offers a wide selection of beers as well as some dinner offerings that you will not find elsewhere in the Tampa Bay Area. Be sure to check out their website to obtain more information on the menu and their Mug Club! This is just one more reason why living here in the Palm Harbor Florida area rocks.